Woohoow! Time to practice!
Before continuing with the exercises, first consider what your objective is for your vocal workout of today!
Do you need to restore your voice? Do you have a cold? Is your voice tired or hoarse? = PRERESET!
Do you want to activate your voice for intensive use? (For ex: speaking in front of a group, acting, singing?) = RESET!
Do you want to upgrade your voice to use vocal effects as a singer or an actor? = UPGRADE!
Is your conclusion that you need a PRERESET workout?
Allrighty then.
READY! SET! GO!
I made you a wonderful #DIY PRERESET vocal workout program with the SOVT-Trainer 🙂
1. Choose an audio exercise
You can find the audio exercises on www.sovttrainer.com
The exercises are based on difficulty. Exercise 1 is the easiest exercise, exercise 12 the most difficult.
Audio 1: Make short tones on 1 note = staccato.
Audio 2: Make long tones on 1 note = legato.
Audio 3: Make a downward glissando (thirds).
Audio 4: Make an upward and downward glissando (thirds).
2. Train prereset with chubby cheeks.
This helps you to "open your throat" more easily and to find button 3, space.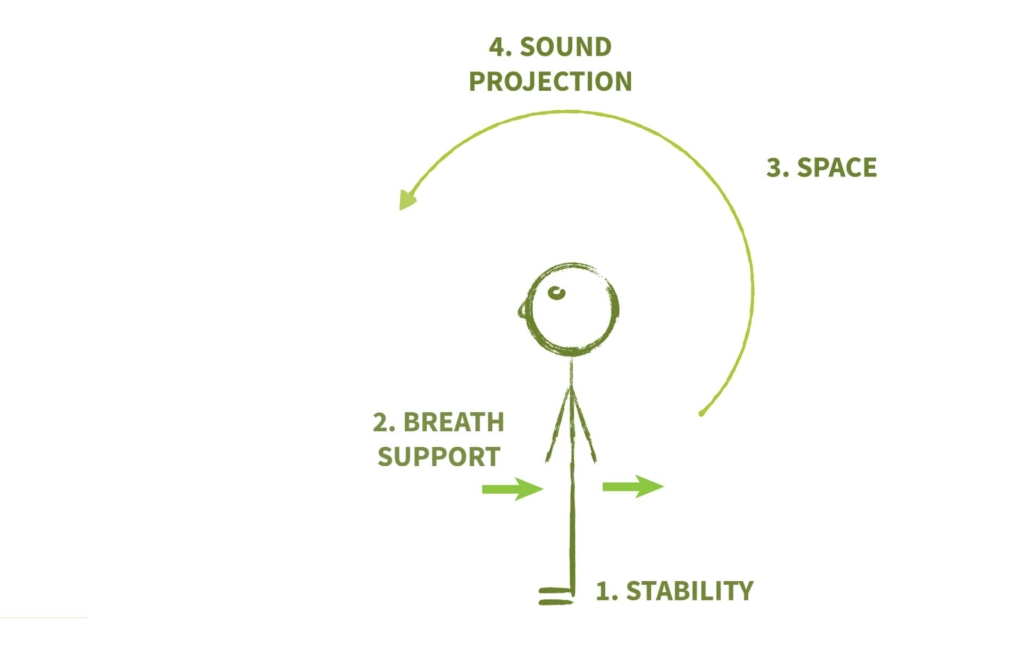 3. Project in the shout zone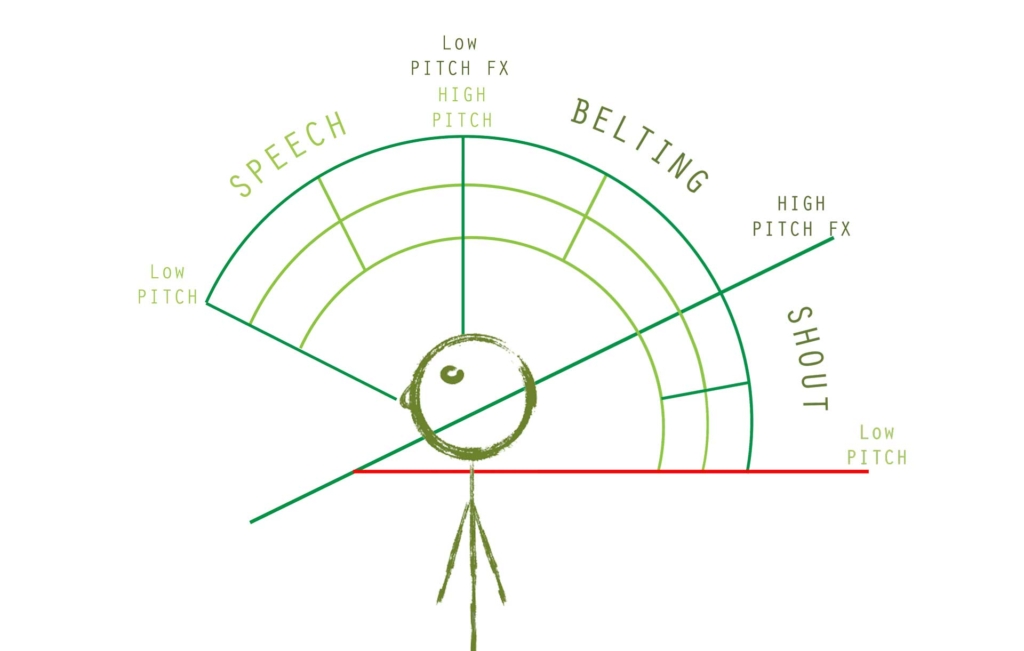 Activate your feet, back and neck.
More sound, less air.
You may sing through the trainer in your head voice.
Also check out or Singing Gym episode about the shout in our Singing Gym vocal course for free!
4. Start building up the levels with the 15 levels of the SOVT-Trainer
This reduces your throat tension, improves your breath control and helps you close your vocal cords. Listen to your body and mind your voice! 😉 If you manage it for example 'till level 6 and not 'till level 10. That's totally fine! Stay there until it feels to easy and then level it up!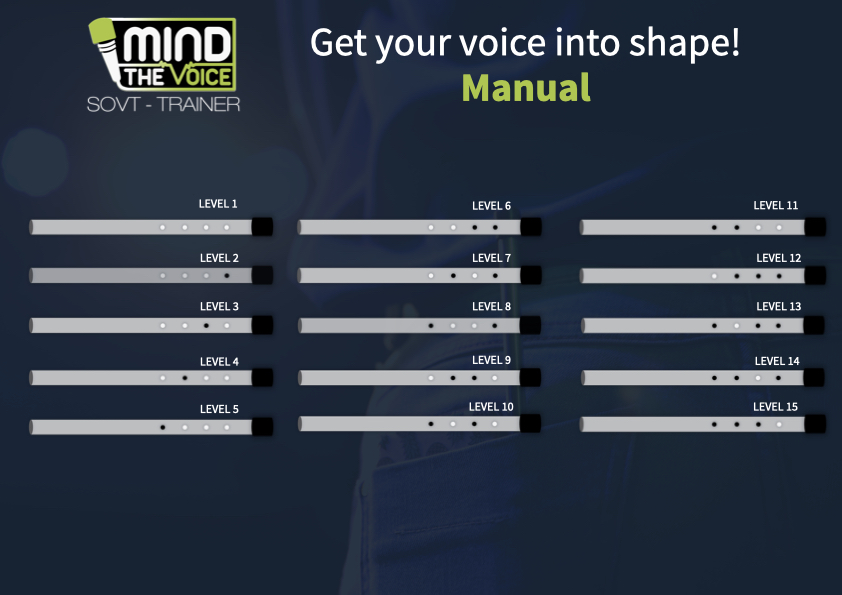 5. Convert it to a "normal" vocal exercise
After practicing with the SOVT-Trainer, you convert the exercise to a vocal exercise without the SOVT-Trainer:
Use audio exercise 1, 2, 3 or 4 with the SOVT-Trainer
Use audio exercise 1, 2, 3, or 4 with the shout on "WOW", or "YAY". Or combine the same exercises with lipthrills! Also a good way to boost your breath flow!
Good luck!
If you want to learn more about restoring your voice, just have a look at our Singing Gym program! There you will find Singing Gym episodes about vocal stretching, vocal massage and a first aid vocal rescue! 😉
Tiffany